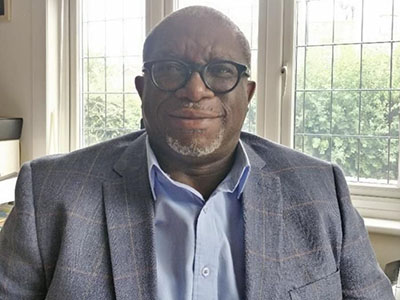 Mr. Oke Eleyae MSc., PGCE, CLT, MCCT.
Mr Eleyae has worked in educational establishments in the UK for over 24 years. He is a founding member of the Chartered College of Teaching in the United Kingdom. He has held various senior leadership and consultancy positions, and has worked as a Specialist Leader in Education, a Lead Practitioner for 'Education for gifted pupils', an Advanced Skills Teacher and Head of Science and Maths. He is an expert in innovating and developing practice in whole-school teaching and learning of all learners, regardless of their ability and/or context. Over the years he has led various CPD sessions and has provided extensive training to schools, newly qualified and experienced teachers, as well as acting in an advisory capacity to a consortium of schools in London.
As the lead consultant for KIKO Educational Ltd, he trains, mentors and coaches pre-service and in-service teachers, as well as, providing specialist advice on school improvement issues to schools in the UK and internationally. He advises and supports school leadership teams in developing and implementing effective school improvement plans as well as helping them to develop the capacity to improve to secure sustained pupil improvement. He is also, an educational consultant for the Nigerian Schools Foundation (NSF), a non-profit organisation based in the UK, which promotes and supports the improvement of educational standards in Nigerian schools.
In addition, Mr Eleyae has substantial experience as an examiner to two of the main UK GCSE science exam boards, and as a private GCSE/IGCSE tutor across the sciences. He also coaches and mentors parents and students and facilitates mediation between parents and schools.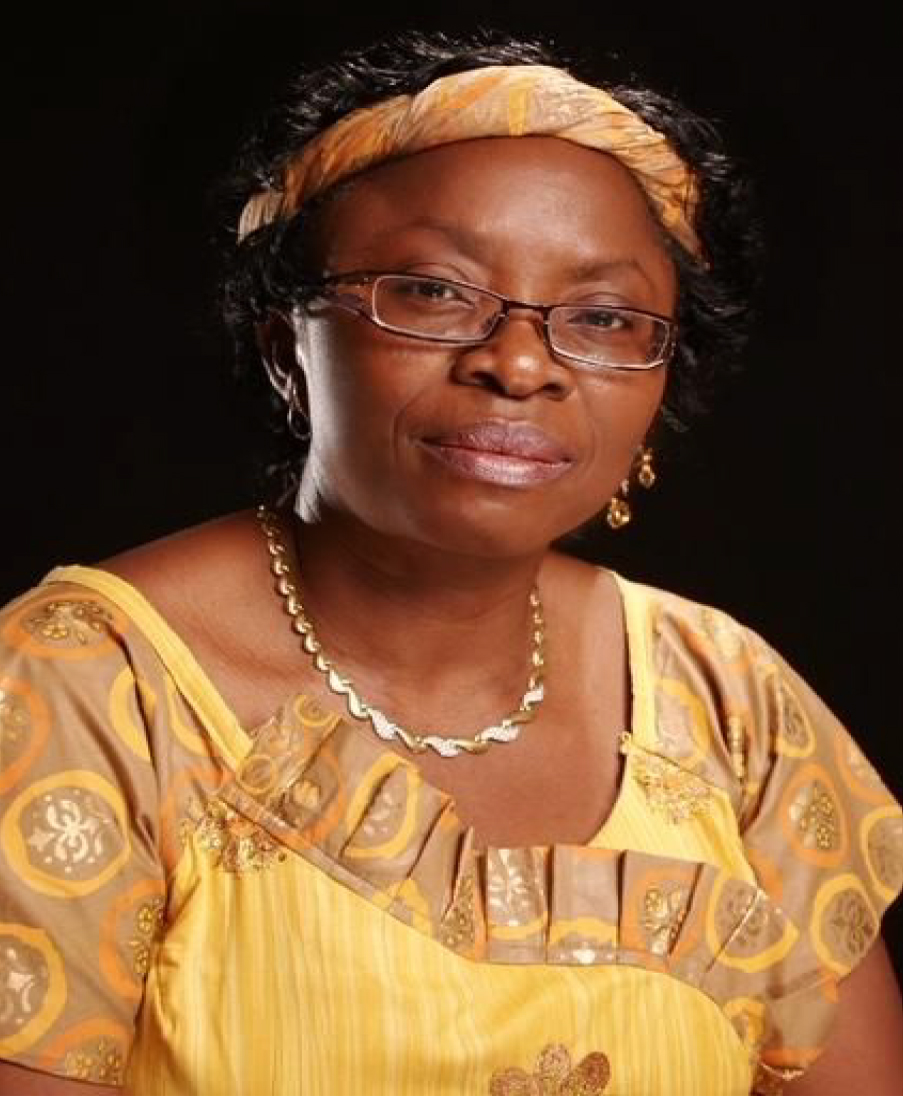 Prof. Akpezi Ogbuigwe
Akpezi Ogbuigwe, a consultant in transformational change in higher education in Africa was formally, Head of Environmental Education and Training, UNEP and former Coordinator, Ecosystem Management Programme, UNEP, was the focal point for the United Nations Decade of Education for Sustainable Development in UNEP.
She has over thirty years of professional experience as a Law teacher first at the University of Lagos and then at the Rivers State University where she served in various capacities. She is an avid researcher in transformational change in higher education in Africa, environmental law and policy, and education for sustainable development; she is a facilitator of university partnerships and is involved in civil society engagement. She is a recipient of awards and honours such as the Environmental Creation Awareness Award by the Environment Outreach Magazine (2010); The Outstanding Young Persons of Nigeria Award in recognition of contribution to Moral and Environmental Leadership by the Nigeria Junior Chamber on the occasion of their40th Anniversary Convention (1997). Rachel Carson Distinguished Lecturer, The Centre for Environmental & Sustainability Education of Florida Gulf Coast University, USA. 2011.
She has contributed to knowledge in the field of environmental law and education for sustainable development through several published articles in international journals and book chapters such as A.Ogbuigwe, 2017, 'Lessons from the UNEP Ogoniland Environmental Assessment for New Oil & Gas Frontiers in Africa', Rivers State University Oil & Gas Journal, 2017; A.Ogbuigwe, 'Climate Change Education in Africa', Southern African Journal of Environmental Education,2009; A.Ogbuigwe, Empowering Students for Environmental Action: The Mainstreaming Environment and Sustainability in African Universities Partnership Programme, Chapter in Young people , Education, and Sustainable Development: Exploring principles, perspectives and Praxis, Netherlands, Wagenengen Academic Publishers; Ed by Corcoran and Osano. She is also the author of Legal Issues in the Niger Delta Resource Dilemma, 2nd Edition 2018.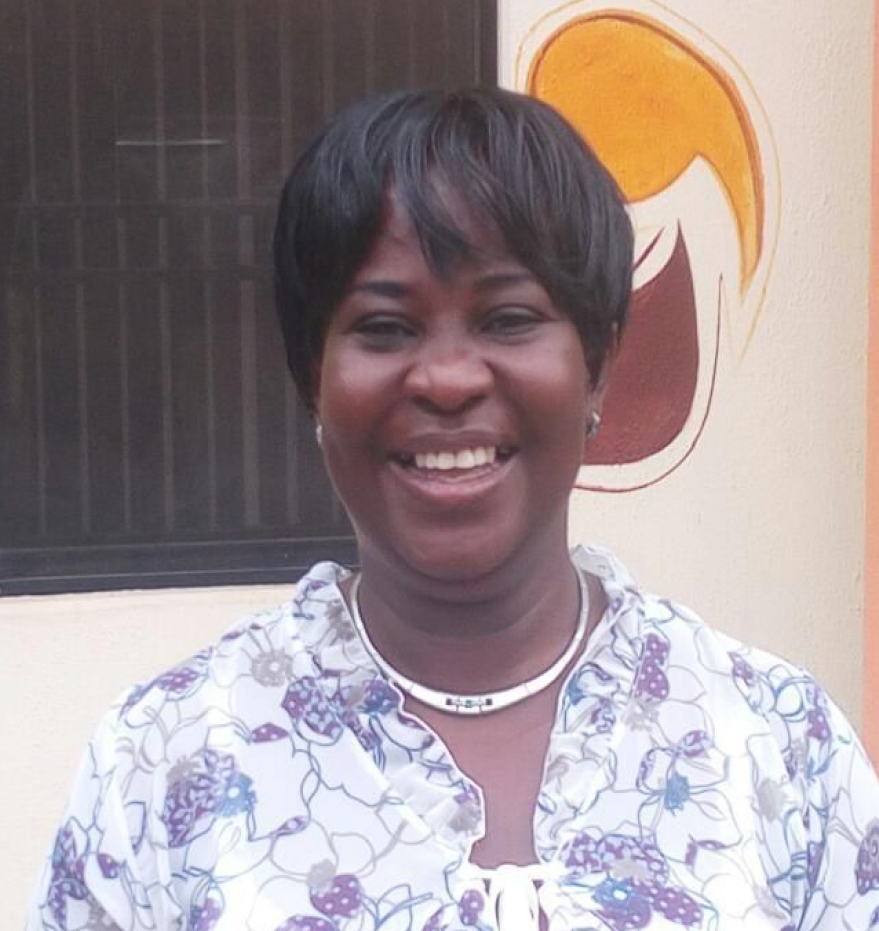 Dr. Joyce Abu EdD, M.Ed., PGDip (Montessori Education)
Torka Joyce is a seasoned educational consultant, a thorough bred professional with extensive training and education in the United Kingdom. She is lead consultant at Global Education Resource Agency (GERA), a consultancy concern with a vision to promote best practice and raise standards.
For over two decades, Torka Joyce has been working actively with schools, corporate organisations and state governments to actualize the vision of entrenching global best practice with very positive outcomes and enduring results. She has held leadership positions in educational institutions and pioneered the establishment of several schools.
Torka has continued to work with institutions to strengthen school leadership, manage start up schools and other well established schools to ensure quality assurance.
Her passion remains quality assurance at all levels of school operations, strong school leadership advocacy, Montessori Education and school systems maintenance. Torka runs workshops/seminars on topical educational issues and works with interested individuals and organizations wishing to establish world class schools.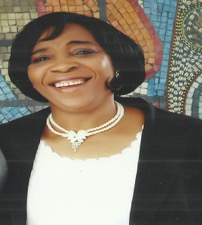 Mrs. Chinedu O. Okoro
Mrs. Chinedu Obidiya Okoro is an articulate, competent and experienced Health educator and Social worker with rare skills and experience in such areas as Counseling/Psychosocial Care, Hospice Care (Home health care) & Health Education Consultancy, Training & Empowerment on Life Skills for young adults, Community/Rural Public Enlightenment projects, Rehabilitation, Re-integration.
Mrs. Okoro is the Chairman/ Chief Executive officer of Gramaze Services Company Limited, a Service driven and quality-oriented establishment that thrives on providing solutions to societal problems, especially the down–trodden.
She is a senior consultant on Hospice and Palliative care for various National and Multinational organizations, a Counselor and Psychosocial/Emotional Care professional, Peace Education instructor for schools, Offers Social Work services for women and children in area of enlightenment, training and empowerment,
CEO, Nwachi Business Associates, An Events Management Company in Abuja
Member, National association of Nigerian nurses and midwives
Member, Institute of Development Administration of Nigeria.
Member, National Association of Social workers Nigeria
Member, Institute of social work in Nigeria
She has delivered papers on issues such as Human Trafficking, Child Labour, Child Abuse, Gender Issues, and Violence against women, etc. in collaboration with U.N. agencies like UNICEF/UNODC.
If you're in the need of help with writing an essay, you might be trying to figure out how you can help make this daunting task little easier. There are many things you need to keep in mind as you begin making your essay, which includes making your thesis https://www.writemyessays.org/write-my-admission-essay/ clear and what kind of essay you plan to write. The thesis statement is the main point of your essay. Therefore, it is essential to write a compelling one. Once you've made it clear the thesis, then it's time to go onto the next steps.
Grademiners is an online service that provides plagiarism reports and an essay that is custom-written. This feature helps students come the perfect topic and then assigns an essayist for the task. However, these writers aren't qualified to deal with complicated papers. It is recommended to find a business that delivers high-quality papers affordable prices, especially if want https://www.reddit.com/r/EssayServicesReviewer/comments/wqjb1b/essay_service_promo_code/ them fast. Grademiners should not be a preferred alternative for students looking to get a high grade.