The Nigerian Schools Foundation (NSF) Education Excellence Hub, working with KIKO Educational Ltd, have developed a Learning Pathway / Strategy to help transform teaching in Nigerian schools. This initiative will help to close the teacher competency gap, thereby, improving the educational outcomes of young people from our schools.
This blog is intended to raise awareness of the project and communicate to all alumni and relevant stake holders to develop sufficient interest and participation in the programme.
The plan is to work with interested alumni who are registered members of NSF and with school leaders to deliver effective teacher training, improved school improvement and excellent academic outcomes.
Details of the programme were presented at the NSF members meeting in London, on Saturday 9th February, 2019.
The offer summarised below comprises: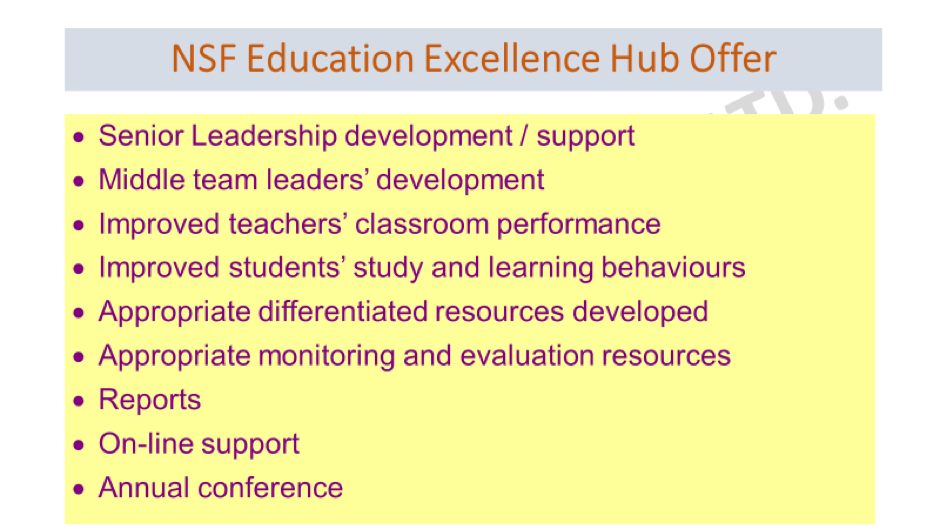 For more information or to request an expression of interest form, please contact the NSF (UK) Education Project Team. Dr Remi Kayode, Dr Nike Arowobusoye, Project team lead, and Mr Oke Eleyae – Lead Consultant – KIKO Educational Ltd on info@nsfcommunity.org. or info@kikoeducation.com.